This maddening, maddening puzzle has thus far bested the best of us.
It came as the culmination of a long, exciting bit of sleuthing that involved a number of coded messages and a website with a hidden video. Extra images from the dead drop can be seen here. The letter was eventually found, in person, hidden beneath some rocks under a bridge in Toronto. Here it is: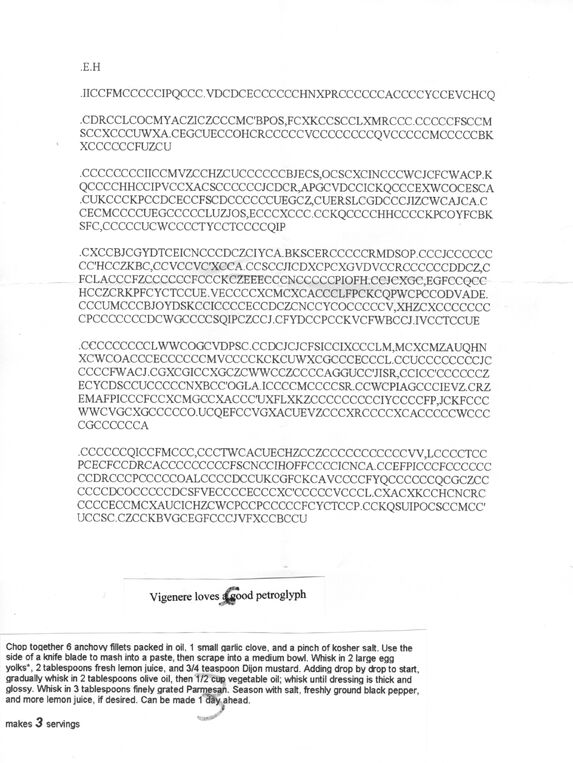 .
.
.
.
.
.
.
.
.
.
.
.
.
.
.
.
.
.
.
.
.
.
Bridge Letter Text - Click the link for both versions of the Bridge Letter: the first, broken text, and the much shortened breakable text.
On February 19th, these images were added to the MPC Facebook page, and likely have some relevance:
.
.
.
.
From the right, the snake is one of four, each of which is found on the base of the bridge supports. The middle image is of the Queen Elizabeth Way Monument, also in Toronto, in the Casimir Gzowski park, very near the bridge. The image on the left is as yet unknown.
An additional image of the bridge under construction was posted to the MPC twitter feed a few days before that: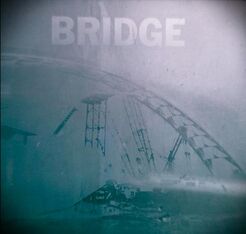 .
.
.
.
.
Theories
[
]
Because the letter was accompanied by a mirror marked with the number 1, it is thought that the decryption of the letter requires multiple stages, in a particular order. The top guesses are a reversal, a Vigenere cipher, and a Caesar cipher. Because of the long sequences of Cs, keyword length analysis for the Vigenere cipher is not possible.
Clues within the document:
"Vigenere loves a good petroglyph."
punctuation at the beginning of the lines
caesar salad recipe, serves 3
UPDATE!
[
]
It turns out that the software used to encrypt the original message had been changed since the encoding, and thus would not work properly to decode it.
The clues from the original still apply, but the updated text should be used.